Graepel Perforators Limited (UK Office)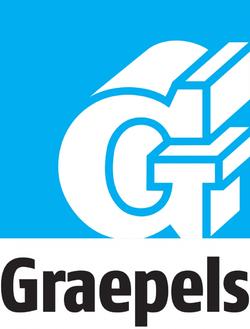 Unit 5, Burtonwood Industrial Centre,
Phipps Lane
Burtonwood
Warrington
WA5 4HX
United Kingdom
Description
"YOUR CHOICE FOR PERFORATED METAL & WOVEN MESH"
Graepels have been supplying quality Perforated and Woven Metal products to Irish and UK customers since 1959.
We have been supplying the Quarrying and Recycling Industry for over 55 years. We provide a wide range of Quarry Screen Meshes, Trommel screens, rubber and polyurethane screens, safedeck anti-slip walkways, steps and ladder rungs.
Further information on our products are available on our new website: www.graepels.co.uk
PRODUCTS
Manufacturing Services
INNOVATION AND EXPERTISE:
Graepels specialise in a wide range of products for a wide variety of sectors from Architectural and Engineering to Quarry and Recycling.
Graepels are ISO 9001:2015 quality accredited, a standard recognized throughout the industry. UKAS quality management Certified and comply with all BS Standards.
Graepels use modern precision tooling and top of the range machinery to produce consistent high quality products.
Categories
Latest News from Graepel Perforators Limited (UK Office)
View all news
Its 2018 and a lot has changed since Hillhead 2016. Graepels are returning… Read Full Article
Graepels are delighted to announce that we will be attending the Waste & S… Read Full Article
Established in 1959, Graepels have extensive experience in manufacturing P… Read Full Article
Downloads