Quarry Manufacturing & Supplies Ltd (QMS)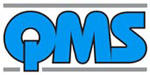 Grange Road
Bardon Hill, Coalville
Leicester
LE67 1TH
United Kingdom
T: 01530 811081
F: 01530 510960
Description
Quarry Manufacturing & Supplies Ltd (QMS)
About us
Founded in 1980 and has since grown to become Europe's premier manufacturer of after-market wear parts and internal crusher spares. We supply high quality components for the worldwide quarry, mining, recycling and demolition industries, combining the highest quality engineering standards with genuine value for money.
QMS are the genuine alternative to the OEM. Our extensive purpose built facilities, coupled with a dedicated team of professionals, ensure that every QMS product is designed, manufactured and tested to a precise set of specifications. When you purchase from QMS you can be guaranteed the best quality at the highest standards.
Wear & Spare Parts
QMS offer an unrivalled selection of aftermarket cone and jaw crusher wear and spare parts. Demanded by customers worldwide, QMS spares are the highest quality, most cost effective alternative to OEM brands.
We have developed an extensive range to support all models including:
Metso Minerals / Nordberg, Lokomo, GP,HP,MP,C series, LT
Svedala / Sandvik - Hydrocone & Superior, CH & CS, Jaw Master JM & CJ
Terex Pegson - Autocones, Autosand, Metrotrak, Premiertrak
Symons - 2ft - 7ft
Kue-Ken / Brown Lennox 35-200
Fintec 1080, 1107
Finlay 1540, 1175
QMS offer premium manganese to deliver the best crushing performance. All manganese is offered in 14%, 18%, 21% with Chromium ranging from 2% to 3%.
Crusher Backing
QMS are official dealers for Micor Crusher Backing. This is 100% solids epoxy resin compound formulated for backing wear metal in all types of crushing and grinding mills. Micro backing combines high-impact, resistance, superior compressive strength, non-flammability, high stability and low shrinkage all in one system.
Cone Crushers
QMS manufacture a comprehensive range of cone crushers specially designed to cope with the world's toughest aggregates, QMS machines deliver really significant benefits over and above those of your existing equipment. They are designed, developed and manufactured by QMS in the UK. They offer class leading performance, dependability and ease of operation all backed by an excellent after sales service.
B-Series crushers combine robust design and high performance. A combination of high motor power, large throw and higher speed in most cases gives these crushers capacities greater than other crushers of comparable size. QMS crushers meet exacting production quality demands, they produce material of excellent shape and high quality.
For more information please do not hesitate to contact QMS

Maintenance & Supply & Fit
As well as providing both new crushers and wear parts for the quarrying and mining industry, QMS are specialists in providing repairs for your machinery and installation of any plant equipment. With years of experience we have acquired a breath of knowledge on old branded machinery as well as new models. However old or new your equipment is, our trained staff will be able to provide the expert assistance required to keep your plant in full operating order.
QMS have unrivalled facilities for the repair and maintenance of crushing and screening equipment.
Our extensive workshop facilities are equipped with specialist equipment, combined with service engineers of unrivalled experience and expertise QMS ensure that repairs are carried out correctly and to a superior standard. All repairs are carried out using the original factory tolerances. In-house machining facilities ensure repairs can be carried out quickly reducing down time. The latest inspection equipment and ISO 9000 accreditation ensure reliability accuracy.
QMS routinely refurbish head & shaft assemblies, top shells, bowl assemblies, install replacement main shafts amongst much more.
On Site Supply & Fit, Maintenance & Repairs
QMS Service engineers have unrivalled expertise in the on-site repair and maintenance of your crushing & screening plant. From the smallest cone crusher to the largest primary gyratory crusher, QMS have the experience. We routinely carry out scheduled manganese liner changes for all of the UK's major quarrying groups and independents.
Health & Safety Matters
QMS service personnel are fully trained with appropriate certification including; Safety passports, management of lifting operations, welding procedures, compressed gases, access platforms, LGV class C+E, Knuckle boom (Hiab) operation.
Full method statements and risk assessments are prepared for every job undertaken. Insurance certificates, equipment test certificates are all provided.
For more information please contact us or visit our website
YouTUBE Video - https://www.youtube.com/watch?v=uxvN5pcBkog
Categories
Latest News from Quarry Manufacturing & Supplies Ltd (QMS)
Leith Aggregates and Tillicoultry Quarries both took delivery of SVI wash … Read Full Article