Manage This Business
CRJ Services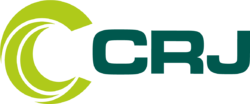 Brookhouse Farm
London Road
Allostock
Knutsford
Cheshire
WA16 9LU
United Kingdom
Description
CRJ Services
CRJ Services is the home of material processing solutions. Whether you require a hire, sale of a new machine or support and parts for your existing machinery, CRJ are the experts.
CRJ Hire
CRJ is the leading hirer of mobile recycling equipment in the UK with 80+ machines in the existing hire fleet. Their machines shred, screen and sort waste streams, helping businesses to divert millions of tonnes of waste from landfill, saving costs and creating saleable final products.
CRJ Sales
CRJ supply a range of material processing equipment and waste recycling systems. We provide state of the art static and mobile machinery, such as; Shredders, Screeners, Density Separator, Eddy Current Separators and Recycling Systems. We supply both the public and private sector, including the recycling, quarrying, extraction, waste management, composting and material handling industries.
CRJ Service Support
CRJ have an expert team of site based and field engineers, on hand to provide our customer with top quality service and support. We firmly believe our on-going support leaves the rest standing. Whether we are delivering and setting up your hire machine, offering operation advice and guidance, or servicing and maintaining your purchased equipment, our team of engineers are always willing to go that extra mile to ensure your operation runs smoothly.
CRJ Parts
CRJ's parts facility is one of the largest in the UK of its kind. Stocking over £1.2m worth of spare parts for all of our hired and purchased equipment, our 24 hour delivery promise ensures that we will get you back up and running ASAP. Over the past few years, we have worked closely with a belt manufacturer to develop our own range of conveyor belts. These belts have been tired and tested in our hire fleet for over 2 years, so we know they are top quality. We are now in a position to offer these belts to our customers, offering great quality at affordable prices. We also stock; drive belts, drums, screening baskets, teeth, rollers, filter kits, bearings and magnets.
CRJ Services Ltd, Brook House Farm, London Road, Allostock, Knutsford, Cheshire, WA16 9LU
www.facebook.com/crjservices

https://www.linkedin.com/company/10596225?trk=tyah&trkInfo=clickedVertical%3Acompany%2CclickedEntityId%3A10596225%2Cidx%3A2-2-3%2CtarId%3A1487781237594%2Ctas%3ACrj%20services

https://www.youtube.com/channel/UCBbKLqPgvq_brjIGRHFLq8g
Categories
CRJ Services Ltd announces an exclusive dealership agreement with German m… Read Full Article
The HAAS TYRON has long been recognised as the leading slow-speed shredder… Read Full Article
Used Equipment
Downloads